Out Of State Car Title Loans
If you're trying to get an out of state car title loan, but your car title is not registered in the state you are applying from, you might worry that you will be ineligible to qualify for a title loan. Don't worry though, there is quite a lot that you can do in order to secure a title loan even with an out of state title.
There are many auto tile lenders who are more than willing to work you with you as long as you are able to provide proof of residency for the sate the title is registered.
Get an Out of State Auto Equity Loan
If you are trying to get a car title loan, but your vehicle is not registered in the state you are applying, you can often complete online applications regardless of what state you are in.
Depending on the laws of the state in which you live, all you may need to do is be able to prove that you live in the state your vehicle is registered in. For example, if you have a car title registered in the state of California, but you are currently not in California, you will be able to apply for out of state loans as long as you can prove that you live in California. For most large car title lenders, out of state car title loans are nothing new. True Financial makes it easy to apply online for a car title loan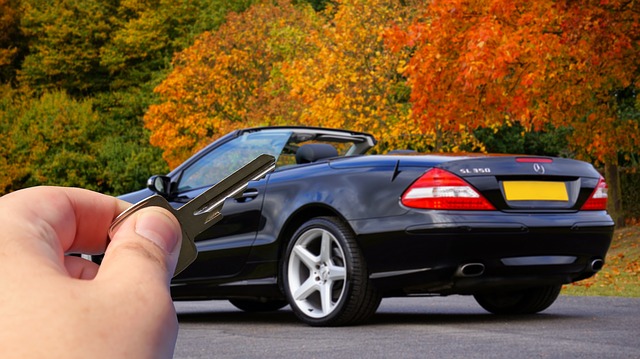 Proof of Residency from another state
If the company you are looking to borrow is asking for proof of residence, there are a lot of different documents that you can use. You can typically use any form of mail that you have received whether it be a newspaper subscription, a message from one of your local and favorite scores, or perhaps ideally some king of bill such as a utility bill or a credit card bill.
As long as the letter has your name and the same address that your car title loan is registered, it will be able to be used to verify your residence in the state your title is registered.
What if your Residence is in a Different State than your Title
If you have a different residence than your car title because of a recent move, you might have to register your title in your new state before you are able to get a car title loan. Luckily, it is rather easy to go through this process and could require nothing more than a quick visit to your local Department of Motor Vehicles or motor vehicles services department.
Registering an Out of State Car Title
When you do move to a new state, you will generally have about 30 days to get your vehicle licensed and titled after becoming a resident of that states. Some states may also require you to get auto insurance in your new state as well before you are able to complete the registration process.
In order to register your vehicle, you will probably have to take your car to the DMV or motor vehicle services department and complete an application for the registration of your vehicle. This could either be done at an office or online through the service department's website. In order to register, you will need to submit information about the car such as make, model, year, VIN number, the date of original purchase, and whether or not you bought the car new or used.
When moving from a different state and applying for a loan
There are other kinds of information that you will likely have to present as well. That information includes:
Proof of residency in new state
Original title and registration from previous residence
A description of the vehicle
An application tax-form
Payment for the vehicle registration
States and car title loans
One thing to keep in mind is that car title loans are only legal in a number of states. If you have moved to a state in which these kinds of loans are illegal, you will have no luck getting out of state title loans regardless of whether or not you are able to provide proof of residence. Continue readying to get a list of which states allow car title loan online.
Alabama (300% APR)
Arizona (204% APR on first $500; 180% on the next $2,000; 156% on the next $2,500; 120% on the remaining balance)
Delaware
Florida (30% APR)
Georgia (300% APR for the first three months; 150% thereafter; lien fee)
Idaho
Illinois
Kentucky
Mississippi (300% APR)
Missouri
Minnesota
Montana
Nevada
New Hampshire (300% APR; lien fee)
New Mexico
Oregon
Rhode Island
South Dakota
Tennessee (cost is limited to 1/5 of loan amount plus 24% APR)
Texas (120% APR)
Utah
Virginia (264% APR on first $700; 216% on next $700; 180% on remaining balance; lien fee)
Wisconsin
There are also several states that allow car title loans at different borrowing amounts
<California - Title Loans in California (loans over $2,500 are not subject to small-loan limits)
Kansas (car title loans are sold as open-ended credit lines)
Louisiana (loans over $350 and for longer than two months are not subject to restrictions)
South Carolina (loans over $600 are not subject to small-loan limits)
Now that you know the basics of out of state car title loans, hopefully you will be able to avoid running into roadblocks along your way to taking out a car title loan.