Obtain a Car Title Loan on a Salvaged Title Vehicle
True Financial Helps with Salvage Title Loans
If you have a salvaged title vehicle and are looking for a car title loan, you have come to the right place. Our process is quick, efficient and fast way to obtain a car title loanon a salvage title vehicle, conducted entirely online if you like. True Financial has funded hundreds of title loans for rebuilt titles and equity loans in California also True Financial can help in other states too. No need to look any further, fill in the form and speak to one of our consultants today to get the cash you need.
The good news is that True Financial welcomes salvaged title loans.
We will show you a PROVEN METHOD to obtain an Online Title Loan for your Salvage Title Vehicle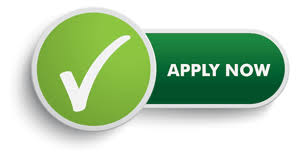 ↑↑↑↑↑↑ Click on the button above to apply for a title loan! ↑↑↑↑↑↑
If you're wanting to apply for a title loan but you discover that the car you own has an issue with the title. Its a salvage title vehicle. Perphaps you knew this all along, or only found out when you were denied by an online title loan lender. A title loan is a quick money loan that gives consumers money, via a loan, for emergency situations. With a car title loan your salvaged titled vehicle is put up for collateral. The title loan company will keep the vehicle title until the loan is paid back in full. Typically a title loan is determined by 50% of the appraised value of the vehicle being used as collateral. The loan holder keeps the vehicle while paying off the loan. Most title loan lenders avoid Salvaged titles. A lot of customers ask can I get a loan for a salvaged title. True Financial is one of the few lenders that is able to help you obtain a title loan if you have a salvage title. These are also known as a 'rebuilt title loan'. There are other issues with rebuilt titles such as lemon law vehicles or flood damaged vehicles, due to a write off from an insurance company. The way you know you have a salvage title is to look at the title of the vehicle - it will be written right there on the title for you to see! An auto loan for a salvage title can be easily applied for. In order to obtain a title loan, someone will need ID, updated insurance coverage, a clear title (or nearly paid off) , proof of monthly income and personal references. Requirements for salvage title loans will depend on the title loan company and ultimately, the state one lives in. It's important that proper insurance is held on a salvage vehicle title in case of theft, accident or loss. Without this, the loan is more risky (reflected in the interest rate) as the vehicle holds less value and the title loan company will lose major money if the title loan isn't paid in full.

Where Can I Go for a Salvage Title Car Loan?
Title loans on a rebuilt titled vehicle are typically used when funds are needed immediately and no other alternative is available. This type of loan typically holds high interest rates and should only be used when no other options are avaialble. These loans have the advantage of being paid out early in the state of California. It's important someone considers their options and if they can pay back the loan quickly before committing to this type of loan. While it may seem convenient to get a bank check for a large amount of money quickly, it should be taken very seriously. For those who have weighed their options fully, finding a title loan with a salvaged title in California doesn't have to be difficult. Contact True Financial Title Loans today to find out if you qualify for a loan.
Title Loans For A Rebuilt Title Auto
True Financial can help you apply online for a title loan on a salvaged title vehicle. We are not a bank but a licensed lender.
Title Loans for Salvaged Titles
A salvaged vehicle is when there is a note on the title due to the vehicle having an issue in the past. Such vehicles have slightly less value so can be purchased cheaper however they can hold you back in terms of obtaiin a title loan. Ultimately a salvage title is applied to a car when certain things has occurred to the car. Many times these titles occur when vehicles have flood damage or have been in a substantial accident. Most states have requirements that convert a car to have this mark on the title when the expense to repair the vehicle is more than 75% of the car's worth, although individual requirement vary from state to state as it is a state based requirement, so be sure to check the rules that pertain your local area for the rules near you. Many of these cars can be repaired to work well and be worth well above a title loan amount. California as well as many other states incorporate mandatory disclosures on salvaged status or milage unknown status as well as requirements around the interest rate on an auto loan for a salvage title. Holders of a salvaged title will need to find a title loan company that is willing to finance the salvage title; if the car is newer this will be easier.

>

Get started today by applying for a salvaged title car loan or pink slip loan on a rebuilt title. The first step is to fill in the application form to get started right away, any time of day or night.

Title Loans on Rebuilt Vehicles Near Me
Ok, so you're looking to find a loan company that services your area. True Financial offers fast, online title loans. We fund our loans incredibly quickly, often same day and on weekends, see our article on obtaining fast 24 hour title loans.
What I'll need to get a cash loan today
The answer to this question depends heavily on which lending company you end up going with. Some companies have specific requirements. Overall, you can expect to be asked to provide information on the following list.
You must be at least 18 years old
You must be able to provide a government issued ID.
There must be no liens on the vehicle you are borrowing against (even though its salvaged, we cannot lend to you if you have more than a small amount owing on the loan)
You must own the vehicle outright.
You must have the original title of the vehicle even if rebuilt.
You must have valid cover with an insurance company.
If you think this information sounds really easy to provide, you'd be right. Car title loans are famously easy to get, which is what makes them so popular, and also what makes them so dangerous.
While you might be ready to jump online or jump into your salvage title car and start applying for a car title loan, you should know that some lenders are far more strict in terms of the documentation they require before they approve you for a car title loan. Ask you lender can you get a title loan on a salvage title as not all lenders provide have the ability to fund these loans.
What income requirements do I need to meet for True Financial to fund me
We will require that you prove that you make enough money on a monthly basis to pay back your loan within the repayment period (typically repayment periods are 30 days, but they can range to over a year depending on the company). That doesn't necessarily mean you need a job, however. If you don't have income from a job, you can use the following as proof that you will be able to afford paying back your loan.
Documents such as disability, pensions, a retirement account, social security, or unemployment benefits can also be used in lieu of bank statements.
On top of that, you may not even need a bank account to be approved for a loan on a rebuilt title. Some lenders are incredibly flexible when it comes to the necessary documents some not even requiring an inspection! We can arrange your loan online only using photos from your smartphone. While many do ask for bank account information, others are more flexible about it.

Finally, you might be wondering how your credit score may impact your ability to take out a car title loan.
How to Get a Salvage Title Auto Loan in California
Whether or not you are subject to a credit score check before you are approved for a loan depends on the company you are attempting to obtain a loan from. Some lenders of a title loan on a salvage title vehicle require no credit check. We are one of those lenders!. Other's make a credit check a necessary aspect of granting a loan.
Auto Loans on Salvage Title Online
Primarily, it is important for applicants to remember that most car title loans are predominately based off the value of your car.
What a credit score check is typically for is so that lenders can try to predict whether or not you will be able to pay back your loan. Bad credit is rarely a deal breaker, but good credit could give you the opportunity to enjoy better loans and better repayment options.
Now that you have a basic idea of what you will need to take out a salvage title car title loan, it is up to you to find the best lender in your state in terms of amount they are willing to lend, interest rates, and payment terms. Hopefully, this helps you on your way to a better financial future ahead!
Read More Here About Car Title Loans