24 Hour Car Title Loans
There are many options available to obtain a 24hr title loan online or by visiting a store. When a fast title loan is the priority, be sure to find a lender that can approve your loan quickly and get you cash in a hurry.
in the state of California. In fact California is one of the most popular states for to apply for an obtain a quick title loan. Driving around Los Angeles it appears as if title loan shops are near you at every corner.
True Financial is a trusted lender that can provide you with same day or within 24 hour car title loans! At places near you. We have thousands of satisfied customers, so go ahead and apply today!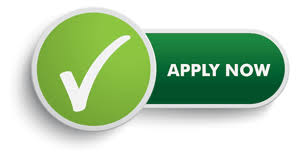 What Will I Need For A Fast Online Car Title Loan?
Usually a lender or loan company will require photos of the vehicle, your ID, some proof of income and your clear title. The entire process can be completed online or if you prefer you can come into one of our locations to finalize your quick cash loan and apply in person.
When applying for an online car title loan, the lender you proceed with goes down as the leinholder on the title and the reason for that is so there is security of the loan on your vehicle. Generally there will be age requirements on the vehicle. Some lenders are able to offer fast cash while others are not. Also the milage travelled on your vehicle will be a factor. They will also look at if your vehicle is salvage title, or TMU (True Milage Unknown) or lemon law or if there are other problems with your title. True Financial has high approval rates and many satisfied customers - you can check our yelp reviews to see how we treat our customers. We adopt a flexible approach and work with you to find a way to keep you in your loan to avoid repossession. Essentially as many lenders are able to finance or refinance you in a title loan with no credit check, the quality of the vehicle is of utmost importance. Generally lenders like to see vehicles without accident damage or that do not have any issues and is running correctly and not in need of repair or maintaince. See here for some common questions on title loans. Also, it helps that you have documentation proving your income and usually 30 days or so of get a title loan without a bank account also help you secure a low rate on a title loan in California. Here at True Financial we can also finance title loans with no inspection and provide loans for higher mileage vehicles

How Long does it take to obtain a Car Title Loan?
Most of this depends on how organized you are. Many lenders are able to fund withing hours or at least provide you with a loan approval the same day that you apply. Some lenders operate 24 hour title loans all day and 7 days a week. You can find a fast 24 7 title loans lender for a cash loan through this page here. these loans online or in a store. The more organized you are the faster the process of applying for a title loan will be. If you are looking to refinance have a look at our list of companies that buy out title loans near me However its important to note that some of your time will be taken up such as by providing the required documentation or even arranging to meet with the lender so that they can prepare your check or cash payment and so you can discuss repayment terms and find a flexible option that works for you. Make sure you have a suitable vehicle that can be used for collateral. Also lenders accept car, boats, trucks, motorhomes and SUV's.True Financial is able to help to qualify you even if you own an older vehicle. Even if you have no income such as currently look for work and are looking for a title loan without a job, there are some lenders that exist that are able to help and support you and provide loan options for you. Remember though that the less credit worthy you are the higher your interest rate may be, so in order to maximize the chance of receiving a low interest rate title loan, try to have all your documentation ready and prepared.
In 24 Hr Car Title Loans
TrueFinancial is your lender of choice for an online 24 hr car title loan in California. Title Loans can be arrange with minimal fuss, low hassle and low documentation. True Financial can help you with a 24 hour title loan particularly if you are seeking a loan with no credit check, and with rapid fast same day funding we help you unlock the value in your vehicle today to get you the cash you need.
True Financial can help with refinances of title loans, and we also do salvage title loans and RV title loans. Also we are ok with bad credit, and we are able to finance most loans in the same day. We have a number of easy ways for you to finance through us and lead the way in making fast, cost effective title loans to help you obtain a pink slip loan. Best of all you get to keep your car during your For lender info click here Contact us today or come visit in in store! Out call center is open now to take your call and receive your application, alternatively you can apply online.
When can help when searching for a quick title loan lender near me, with great interest rates and low repayments for a buyout/refinance or new loan. From Las Vegas to Chicago to Los Angeles or Phoenix to Dallas. It's up to you! Get fast title loans within the hour.
See guide how to refinance your title loan