Auto Money Loans Offer Fast Money for Sub-Prime Applicants
If you are in need of a quick influx of cash, you are probably considering taking out a loan of some kind. While there are a ton of loan option across the market, those options become quite a bit less plentiful if you are dealing with a sub-prime credit score. A fast, short term auto money title loan can provide you with emergency cash. Read more about our quick loan options.
One of those options is borrowing money for your car title. These auto money loans go by many names: car title loans, auto little loans, and more. You may have heard of them, you may have not, but either way you probably don't know too much about what they really are. If that is the case, do not worry, we've got you covered!
Continue reading to learn how auto money loans offer fast money for applications with sub-prime applicants.
If you're facing a financial emergency or are just needing a bit more cash to make ends meet, you might be looking to take a loan on your car title. This is a great way for borrowers with sub-prime credit or even no credit to take advantage of owning a car. How it works is quite simple. You take out a loan – typically between $100 and $10,000 – in exchange for the title of your car, which is used as collateral in this secured personal loan.
After you exchange the money for your car tile, you will then be expected to pay back the loan, plus interest and any added fees, within the payment period. If you do not pay back your loan within the payment term, you can expect to owe added fees and large interest payments, or even lose your car to repossession.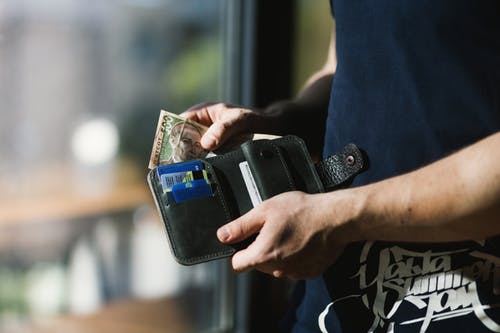 Possible for guaranteed auto loans bad credit?
Be wary of lenders offering guaranteed auto title loans. Not everyone is able to qualify or be approved for a loan especially when you have bad credit. In order to be approved you must first speak with a lender who understands your circumstances before you will qualify and be offered any auto money title loans.
So how is the amount for your auto money loan determined?
As you might expect, it is based off of the value of your car. You will be borrowing money off of the value of your car, but you should not expect to get a loan that is equal to the actual worth of the car. Lenders want to make it as likely as possible that they'll be getting their money back, so they will lend you only what they can get quickly and easily in exchange for your car in the event that you fail to pay back your loan. Most lenders will offer you a loan equal to between 25 percent and 50 percent of your car's actual value.
As mentioned previously, an auto money loan is a secured loan. The fact that it is secured is why it is available to people with sum-prime credit. That fact does come with added risks, however. If you cannot repay your loan within the payment term, your car will be used as collateral and will be repossessed by your lender. Do not take this possibility lightly. According to experts within the industry, 20 percent of people who take out auto money loans will ultimately have their car repossessed. If you don't believe that statistic, consider the fact that it is not rare for lenders to require you to install a GPS tracking device on your car so that they can easily locate it in the event of a repossession. If you didn't think that they were serious about taking your car if you fail to pay, or pay on time, be forewarned that they are very serious.
So now that you know the risks of not paying back your loan. You probably want to know exactly how you'll go about paying it off.
It is important to know that auto money loans are typically very short-term loans. Many states have a minimum loan amount to qualify for and you can opt for the minimum or the maximum to borrow. In California the minimum is $2,500, and loans can be $5,000, $10,000 or more, and anything in between. This all depends on what the loan company approves you for.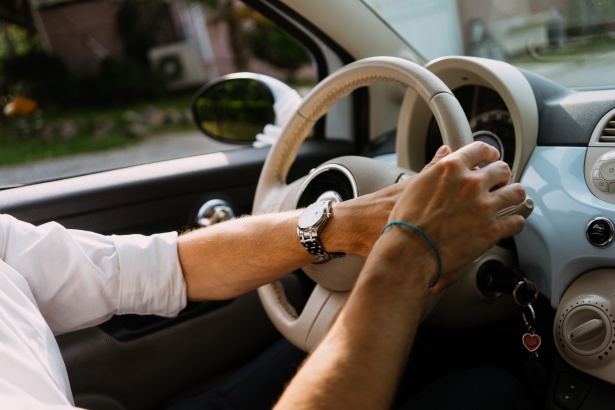 You will usually be expected to pay back the loan in full, plus interest and any added fees, within 15 to 30 days. While some car title loan repayments do include multiple payments, and unlike car loans there are no balloon payments which is a lump-sum payment at the end of your payment period that includes the loan payback and any interest and fees you accrued.
It is also good to know that depending on what auto money loan company you borrow from, you will possibly have the option to roll over the loan to the next month if you can't pay it back. That will certainly come with added fees, so make sure you know what kind of fees you can expect before you decide to roll over your loan to another payment period.
Get money for your car title with an auto equity loan
When it comes to paying back your auto money loan, it is crucial for you to know exactly what your interest rate will be. The average interest rate on loans such as these is approximately 25 percent. That might not sound too bad, but if you roll over your loan, and 25 percent interest is applied to each roll over, your small loan can turn into a huge financial burden. If you were to carry the loan for a full year, the APR or annual percentage rate, on your loan would be 300 percent of your original loan. That's a serious hole to find yourself in, and it's even harder to dig yourself out of that hole if you lose your car as a result of not being able to pay back your loan.
In the end, it is quite likely that you will be paying back a significantly larger amount than the original loan was. If you are prepared to take that risk, an auto money loan could be right for you.
One positive of money for car title loans is that it could help you dig yourself out of your current sub-prime credit score. If you are looking for your auto money loan to improve your credit history and score, make sure that your lender reports to the major credit score bureaus. If you are able to responsibly borrow the title loan and pay it back within the payment period, your credit score could dramatically improve. That will make it easier for you to borrow money with less risk in the future.
Good luck!